BREAKPOINT ONE
Breakpoint.One is a professional services company, providing a broad range of services and solutions in consulting, digital and technology. We offer on-demand support of the complete software product lifecycle.
Recent Project: Live Motion Capture Studio to AR over 5G
We realized an installation for Huawei at the Argentina Game Show. We created an interactive Augmented Reality experience. People could interact with a live performing actor. All data where streamed via a local 5G installation. The goal was to provide a credible and worth seeing augmented reality presentation as well as to take advantage of the possibilities of 5G. This project was realized in cooperation with our great partner SchreiberFriends.com.
Recent Project: Educational VR Experience "Plant Journey"
The virtual experience "Plant Journey" will bring you closer to the researching of plants. This journey starts in a rapeseed field. You will travel inside a plant and learn something about the complex processes in the roots, a leaf cell and the seeds. With gamification of processes in the plant the user can learn while regulating the plant processes and actively start reactions through playing interactive games.
The project is part of the research project AVATARS, which is funded by the BMBF. more about this project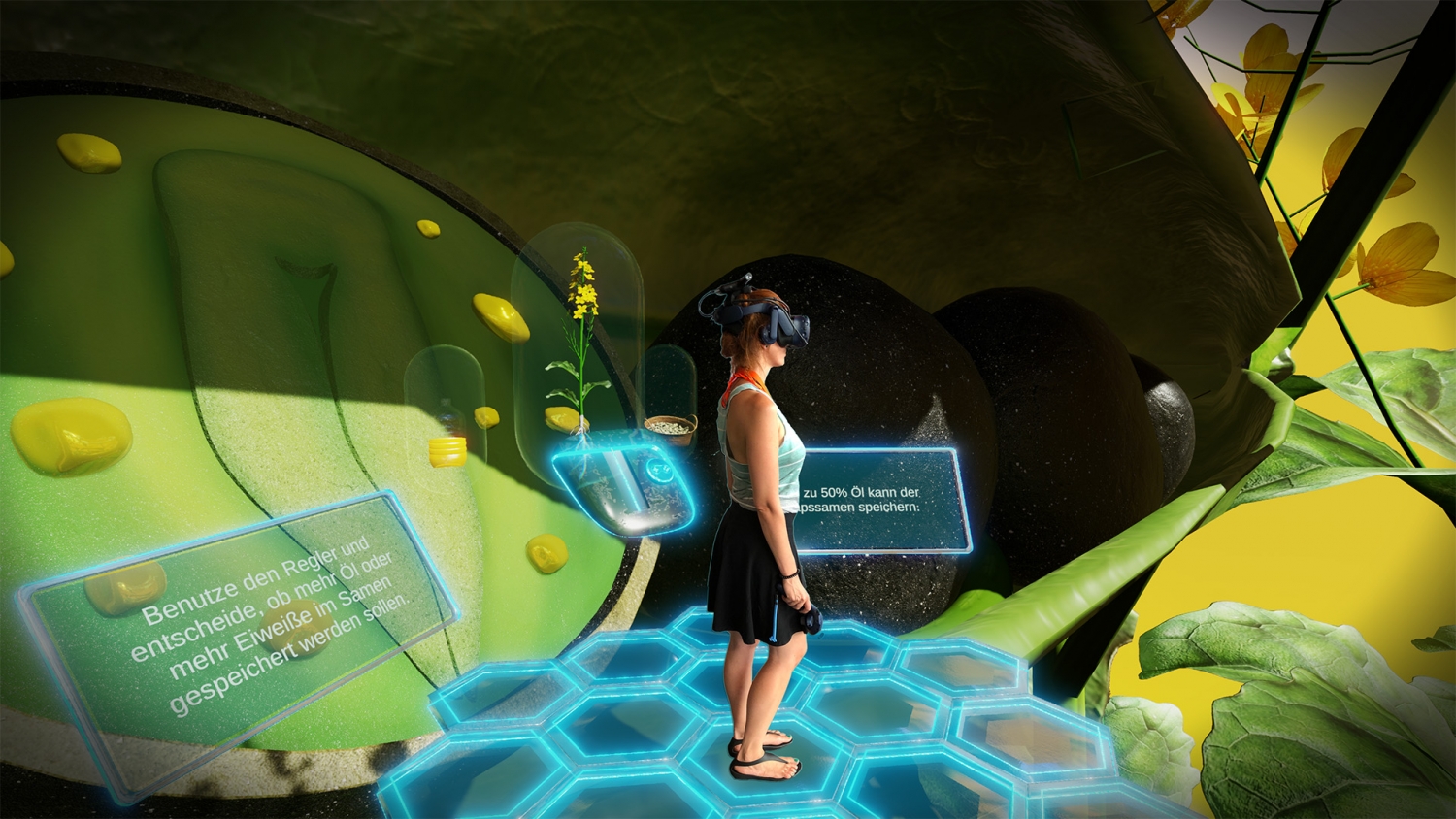 Our IT-Project Service Stack
Consulting
Scalable IT-Management support
AR / VR Consulting
Technical Feasibility Studies
Project Supervision
Technical Consulting
Technical Due Diligence
Development
Full stack software development
AR / VR-Development
3D and Data Visualization
Mobile-, Desktop-, Web-Development
Smart Speaker